HEAT RELEASE TESTING FAQs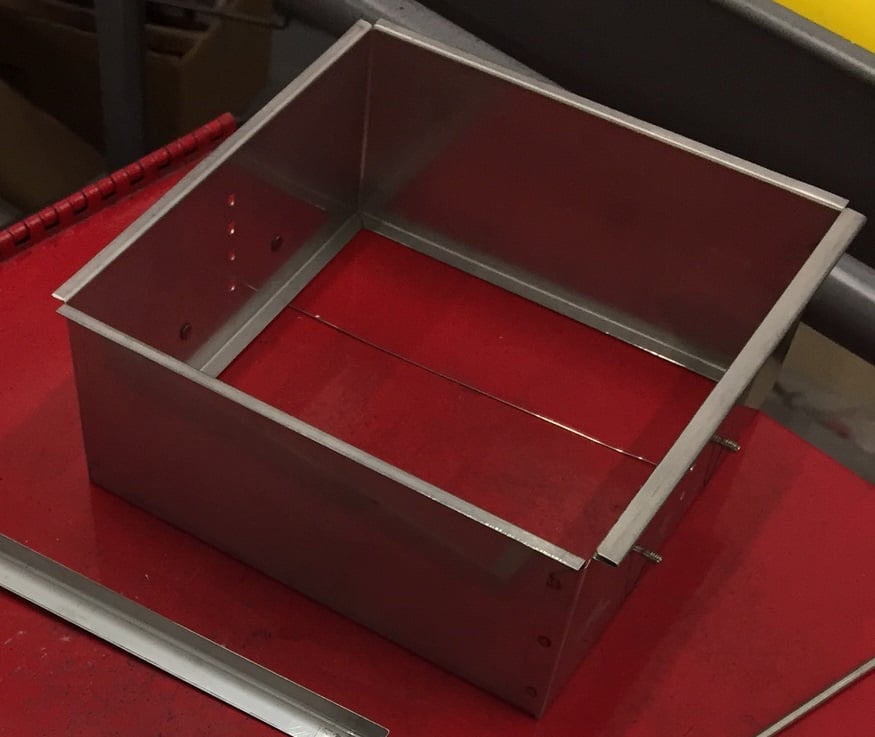 SAMPLE SIZE ISSUES
The sample size is an exact size for two reasons:
The holder has a defined external size and the sample must fit into the holder, similar to a picture in a picture frame. Therefore it can not be over-sized.
The exposed face of the front is a defined area that is figured into the algorithm to come up with the "Rate of Heat Release". Any smaller size and the results would be an invalid number.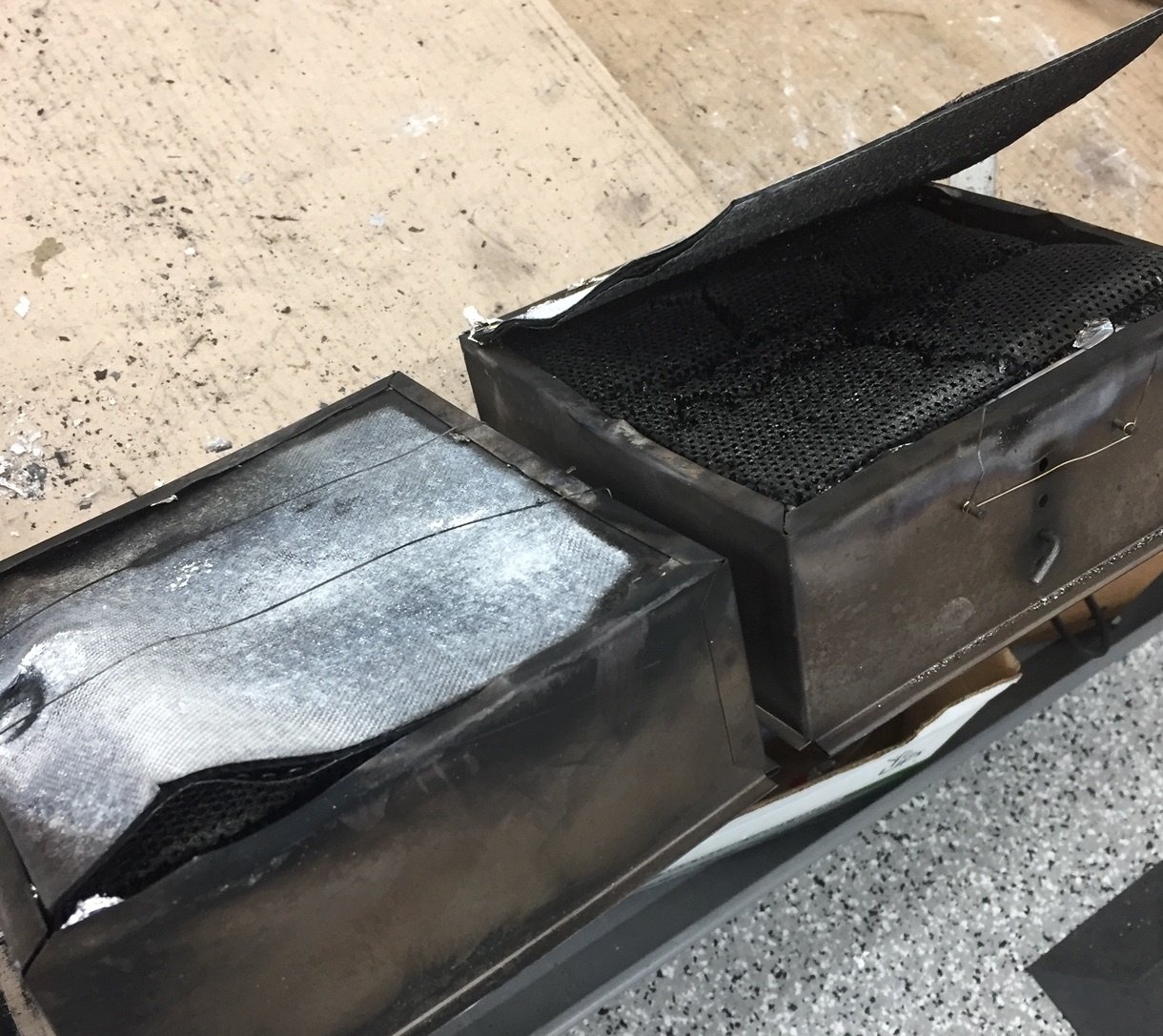 DELAMINATION ISSUES
Some materials have an explosive delamination during testing. What are the possible causes and results?
This happens on panels that have a sealed area with trapped air, similar to honeycomb material. The trapped air either has humidity that will turn to steam and expand, During this expansion, if there is no way to release the pressure, it can build until there is a massive release by exploding the face of the panel off all at once. Some panels have excess adhesive/glue on the face to honeycomb panel interface. This can heat up (boil) and produce a similar effect.

DELAMINATION ISSUES
Why does this not happen to all panels? If there is a way to release the pressure buildups gradually the panel will not explode. Most commonly this is by venting out the face of a thin fabric face sheet. Or a slight separation of the face/honeycomb interface. This can be seen as a "pillowing"effect seen on the face of the panel.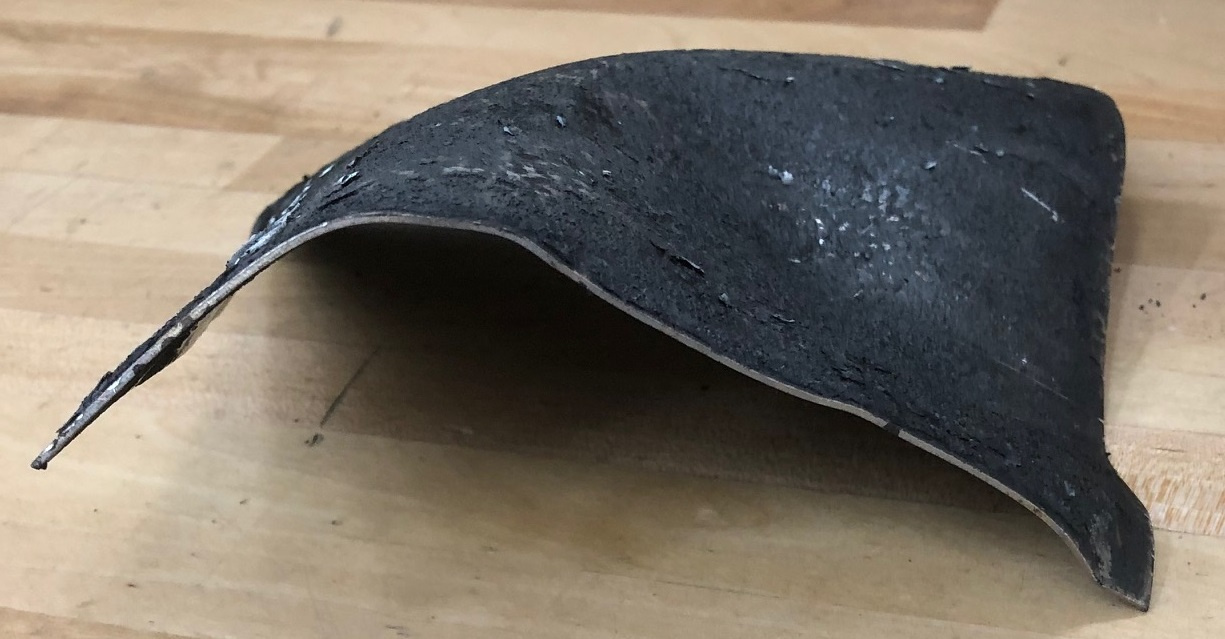 DELAMINATION ISSUES
What are the worst offenders? On panels with very thick face sheets, such as thick multi-ply prepregs, or aluminum sheets. Commonly done for structural reasons, this contains the pressure build up until a massive instantaneous release.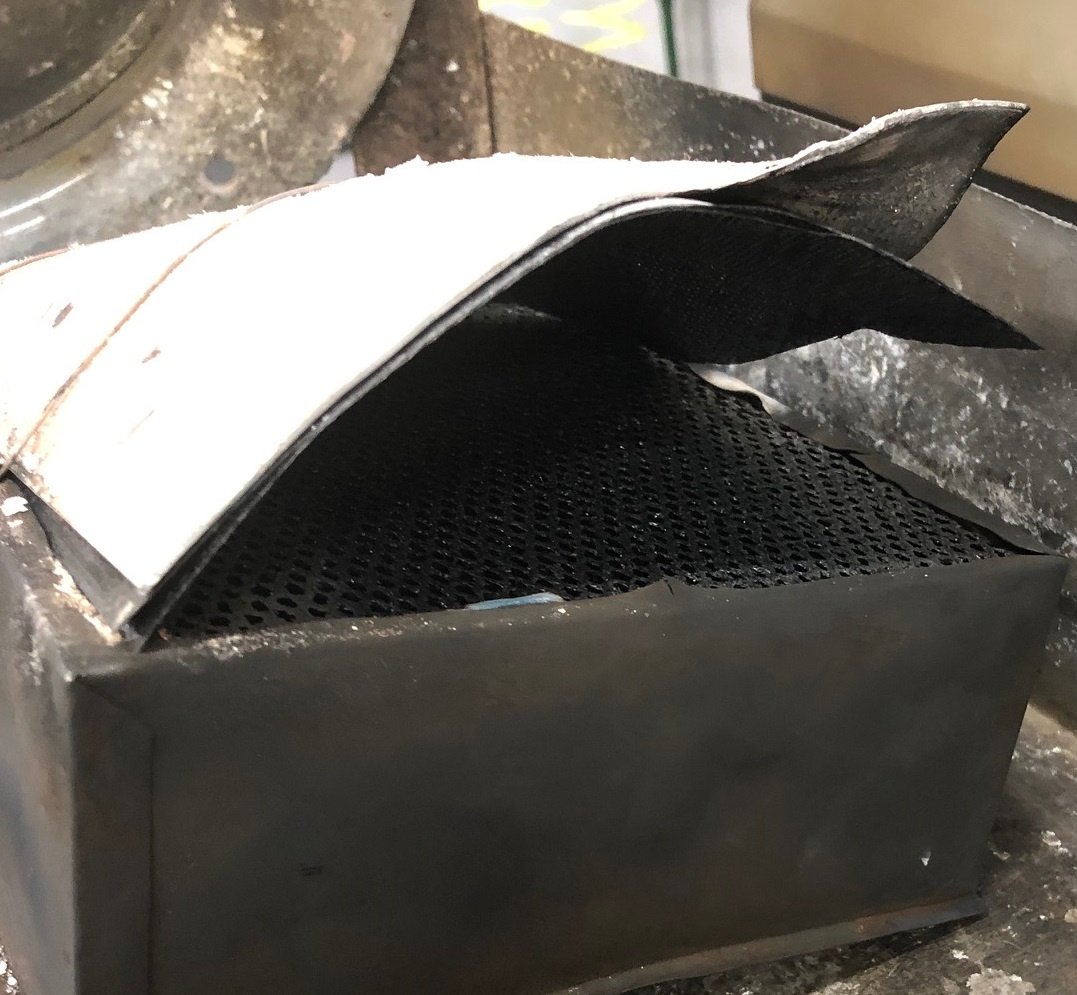 DELAMINATION ISSUES
The result? This depends on how bad, where, and what is behind the delamination. Some may peel away from one or two edges and expose the inner core, Some by blow the entire face sheet completely off. Depending on how flammable the adhesive is behind, and how much is exposed, can have detrimental effects on the heat release numbers.