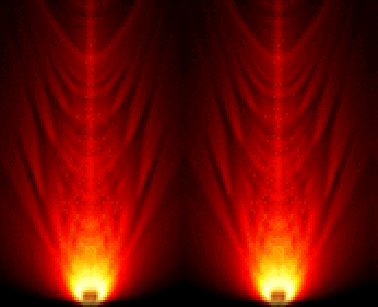 Testcorp was founded in 2000 with a dedication to aviation safety.
The focus of our business is fire properties testing supporting the aviation industry. We are an FAA accepted facility. We are listed as a lab in the FAA's Fire Test Handbook. We are also listed by Airbus as an approved testing laboratory in their Approved Suppliers list. We have personnel on staff that are FAA DER's, as well as Boeing ODA Unit Members. We are also Unit Members for other numerous ODA's. Also, the lab is accredited by ISO17025 as well as NADCAP for fire properties testing.
Our state of the art facility uses green solar energy for most of our power requirements.

OSU
Heat Release Testing.
We have two OSU test apparatus on-line dedicated to FAA compliance testing and one OSU test apparatus on-line for Airbus compliance testing.
VFP
Vertical Flame Propagation
We have one VFP test apparatus for development and compliance testing.

NBS
Smoke Density
We have two NBS smoke chambers for all testing and one chamber dedicated to Airbus compliance testing.

Bunsen Burner
Testing
We do all the primary Bunsen Burner type tests. We the vertical 12 and 60 second tests, We do both the horizontal and 45 degree tests. We also do the 60 degree wire Bunsen Burner tests. We have several chambers that are set-up for each type of test.

FFP
Radiant Panel
Flame Propagation
We have one Radiant Panel Flame Propagation apparatus. This type of test is normally done on aircraft insulation material.

TOXICITY
Testing
We utilize the NBS smoke chamber for Toxicity testing to Airbus and Boeing specifications. These are OEM type tests done for compliance to manufacturer's requirements.