SMOKE DENSITY TESTING FAQ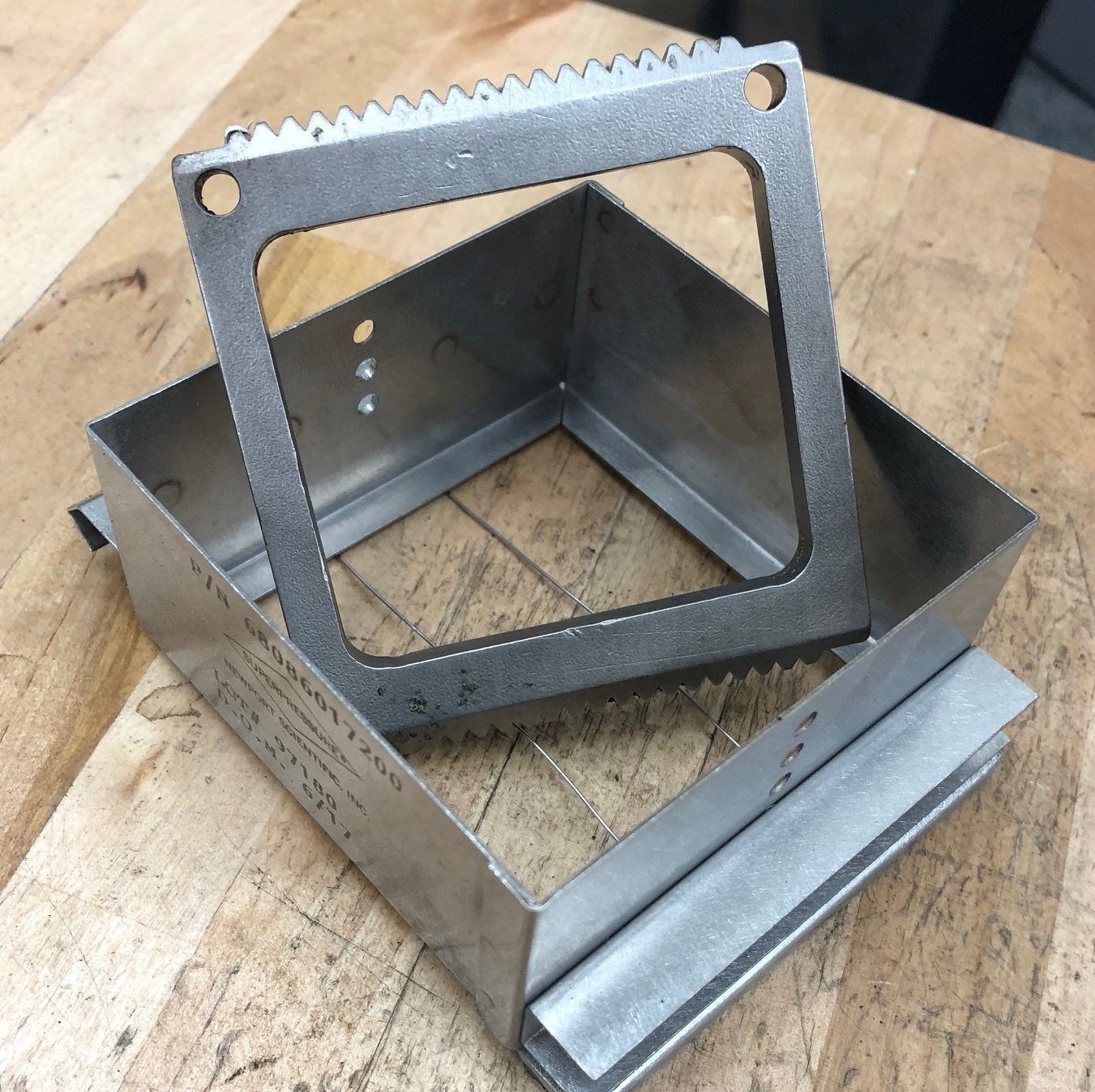 SAMPLE SIZE ISSUES
The sample size is an exact size for two reasons:
The holder has a defined external size and the sample must fit into the holder, similar to a picture in a picture frame. Therefore it can not be over-sized.
The exposed face of the front is a defined area that is figured into the algorithm to come up with the "Ds, Smoke Density". Any smaller size and the results would be an invalid number.
INFORMATION
This is a picture of the testing chamber. When the front door is closed, the smoke builds up inside the sealed chamber for a specified time. A light source on the bottom of the chamber projects upward towards a photometer. This photometer calculates how much light is obscured by the smoke generation during the test.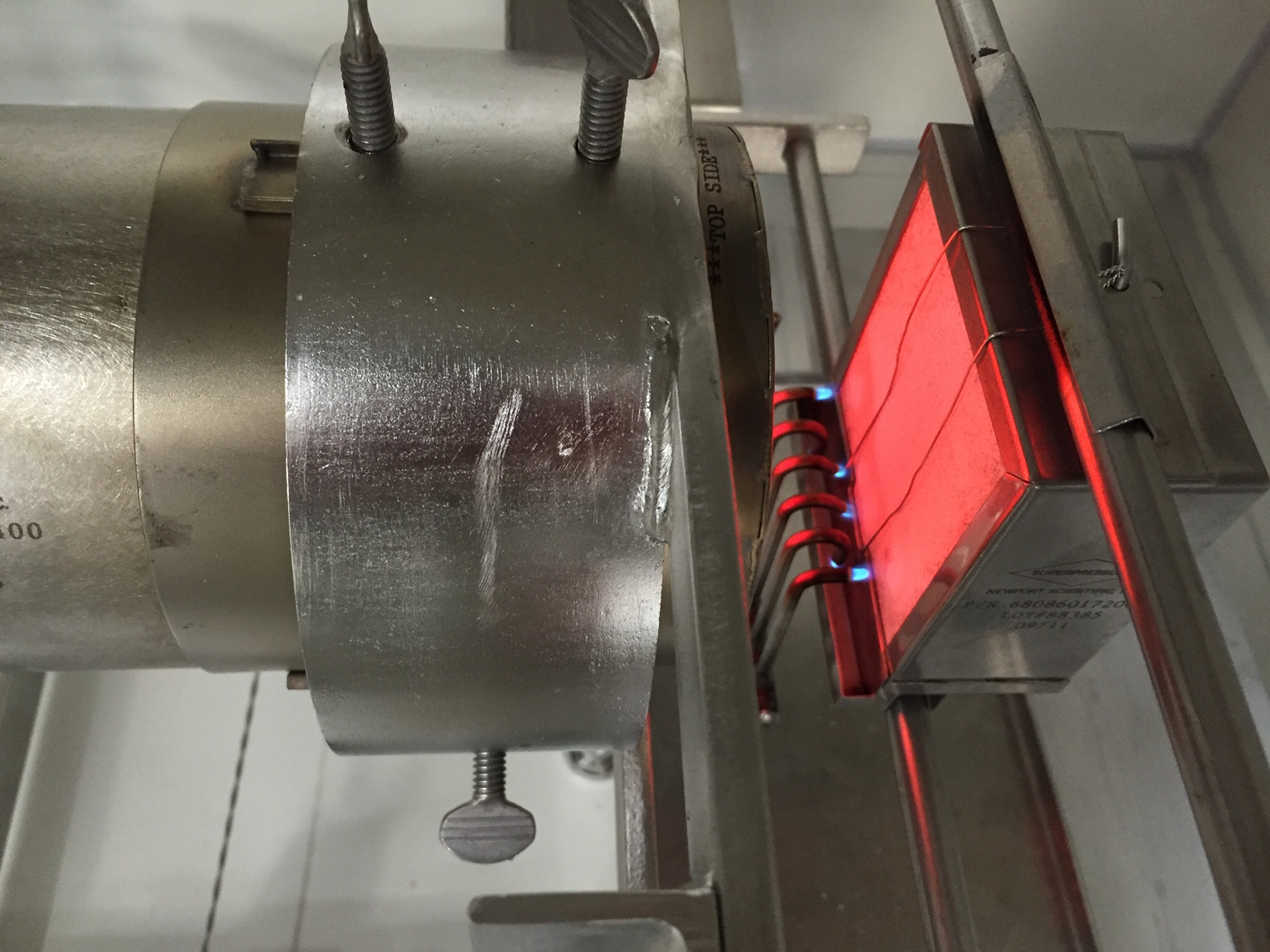 SAMPLE ORIENTATION
On the picture above, the orange glow is the sample location. It is held in the vertical position with a small set of pilot flames along the bottom for the "flaming mode". During the non-flaming mode the pilot flames would not be there.